Learning through CFD trading courses is a good place to start if you are looking to start trading CFDs. If you want to get started, then a good CFD education will improve your chances of success and help you make better trading decisions.
Read on to learn about CFDs, the main advantages of CFD trading and an overview of CFD trading courses.
What are CFDs?
CFDs (Contracts for Difference) are financial instruments or derivatives that allow traders to speculate on prices going up and prices moving down on underlying financial instruments and are often used to speculate in those markets.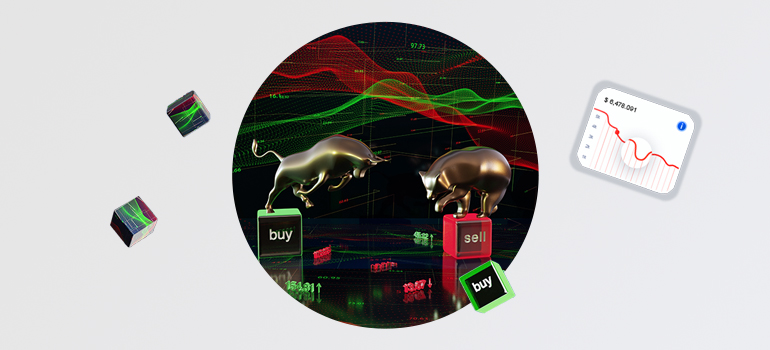 Advantages of CFD trading
CFDs are a financial derivative product that allow you to trade using leverage within the financial markets. Let's consider some advantages of CFD trading.
Trade on both rising and falling markets
With CFDs, you can go short (sell) if you think prices will fall or go long (buy) if you think prices will rise. Therefore, you can benefit from selling as well as buying opportunities.
Trade on margin
CFDs are traded on margin which means that the broker provides 'leverage'. So, you can trade without having to put down the full value of a position. However, bear in mind that trading using margin means you can magnify your returns, but it is important to remember that your losses may also be magnified.
Learn about CFD trading
To trade confidently, you should invest in a good education in order to learn the basics of CFD trading and get a good understanding of how they work.
Types of CFDs
There are different financial assets that can be traded globally as CFDs. These include forex, shares, indices, commodities and metals.
Forex: The major pairs are the most widely traded pairs. These are EUR/USD, GBP/USD, USD/JPY.
Shares: CFDs on shares are based on individual shares; for example Amazon, Alphabet, Meta, Tesla and Apple.
Indices: CFDs on indices are based on the underlying indices, including the S&P 500 and Germany 40.
Commodities: CFDs are available for frequently traded commodities such as crude oil, sugar and coffee.
Metals: Gold and Silver are widely traded instruments, but Palladium and Platinum are also common in CFD trading.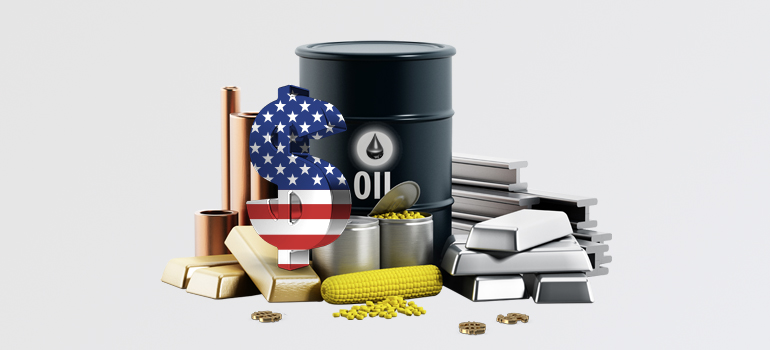 Fundamental analysis
Fundamental analysis considers the geopolitical, economic, or environmental factors that may influence price movements of global financial instruments. Inflation, interest rates, monetary policies, war, and natural disasters may also impact price movements.
CFDs are a leveraged product
With leverage, you can get greater exposure to the markets as you can deposit just a percentage of the full value of the trade you wish to place. While you could make a potential profit if the market moves in your favour, you could just as easily make huge losses if the trade moves against you and you don't have risk management strategies in place.
Risk management strategies
CFD trading involves significant risk, so it's essential to learn about risk management strategies to better manage the capital they trade with.
CFD trading resources
Let's have a look at some of the trading resources and courses available for traders to enhance their CFD trading knowledge:
Articles, blogs, books
Knowledge is power, so reading is a good way to gain knowledge about CFD trading and the financial markets. There are many articles, books, blogs and eBooks available that cover several topics for both beginner and experienced traders. This ranges from trading basics to advanced trading techniques. Explore IronFX Academy's blog and learn all about CFD trading and the financial markets.
Trading webinars
Trading webinars are a convenient resource to learn more about CFD trading online. Traders can get access to useful trading tips and expert insights as well as enhance their trading knowledge and skills. Webinars are a popular resource for learning all about CFDs and usually focus on core topics to help a trader improve their knowledge and trading strategies.
Webinars by IronFX Academy cover key aspects of trading the financial markets and have been developed for both beginner and more advanced traders. You will gain expert FX knowledge, and benefit from a concise analysis of the markets and have the chance to participate in an interactive Q&A session to get all your questions answered.
Educational podcasts
Educational podcasts are another useful resource to learn more about CFD trading and the financial markets. Podcasts usually include insights from industry professionals, market analysis, and tips and strategies to optimise your trades. Also, traders can usually ask questions and find the answers to common trading challenges.
Trading podcasts by IronFX Academy deliver up-to-date financial news and analysis to keep traders informed of market-moving events and trading insights. The podcasts are updated regularly, bringing traders informative content to increase their trading success.
Trading videos
Trading education through video is becoming increasingly popular, especially through YouTube. There are thousands of educational trading videos available online, offering a range of insights into CFD rading.
IronFX Academy has compiled some of the most informative forex trading videos to help traders succeed in their trading journey. Suitable for all types of traders, IronFX Academy videos cover a broad range of topics ranging from the basics of trading to advanced trading strategies.
Online trading courses
Another way of gaining a good CFD education is through online seminars or courses. There are a variety of online courses available on the internet, ranging from beginner to advanced levels. They cover topics like trading techniques, market analysis, risk tolerance, and a lot more.
Invest in your trading education with IronFX
A lot of traders fail to reach their potential because they start trading before investing in a solid trading education. If you're looking to start trading CFDs or want to expand your trading skills, sign up with a leading broker like IronFX and register with IronFX Academy to access an extensive range of educational resources.
Just remember that investing in a solid education is something that will pay off in the long run, regardless of your experience level.
DISCLAIMER: This information is not considered as investment advice or an investment recommendation, but is instead a marketing communication