Getting a solid forex education is the starting point for everyone looking to start trading in forex or expand their trading knowledge. If you want to join the world of trading, then a good forex education will increase your chances of success and help you make better trading decisions. It is so important to get the best forex education possible even if you are an intermediate or experienced trader because the market is continually evolving.
Read on to find out about the different educational resources that are available in order to gain a comprehensive forex education.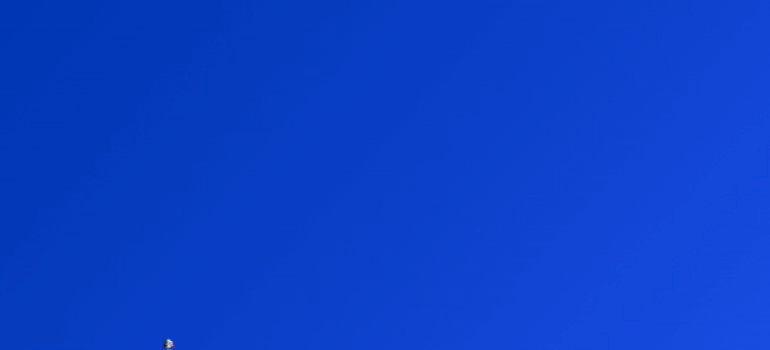 An overview of forex education
To learn how to trade confidently, you should invest in a good forex education in order to get a good understanding of the forex market and how it works.
Learn the basics
It's important to learn about the different currency pairs available for trading and the factors that affect exchange rates or price movements.
Fundamental analysis
Fundamental analysis is an important part of forex education and considers the geopolitical, economic, or environmental factors that may influence price movements of global currencies. Inflation, interest rates, monetary policies, war, and natural disasters may also affect currencies.
Risk management strategies
Forex trading involves significant risk, so it's essential for traders to learn about risk management strategies to better manage the capital they trade with.
Trading strategies
Forex traders also need to find the best forex trading strategy that suits their trading style. The right strategy is also helpful in managing risk better and deciding when to open or close trades.
Trading psychology
Knowing how to control your emotions and remaining calm is a key component of successful trading. This is because trading psychology can have a big impact on how you trade, especially during market volatility.
Practise trading on a demo account
A demo account provides the ability to test your trading strategies in a live trading environment without risking real money.
Leading forex broker, IronFX, offers a free demo trading account that allows you to place real-time trades using virtual money. As a demo account simulates a real trading environment, you'll also get access to current market data and expert insights. In addition, IronFX offers innovative trading platforms which are suitable for the needs of different traders. The broker also offers 500+ financial instruments on various assets, e.g., forex, metals, shares, futures, indices, and commodities.
Forex education resources
Let's have a look at some of the educational resources available for traders to enhance their forex knowledge:
Forex articles, blogs, books
Reading is a great way to acquire knowledge about forex trading and the financial markets. There are many articles, books, blogs, guides, and e-books available that cover several topics for both beginner traders and professionals. This ranges from forex trading basics to advanced trading techniques. Explore IronFX Academy's blog and find out all about the forex market and trading.
Forex webinars
Forex webinars are a convenient resource to learn more about forex trading online. Traders can get access to useful trading tips and expert insights as well as enhance their trading knowledge and skills. Webinars are a popular resource for learning all about forex and typically focus on core forex topics to help a trader improve their knowledge and trading strategies.
Webinars by IronFX Academy cover key aspects of trading and have been developed for both beginner and more advanced traders. You will gain expert FX knowledge, and benefit from a concise analysis of the markets and have the chance to participate in an interactive Q&A session to get all your questions answered.
Forex podcasts
Podcasts are another useful resource to learn more about forex trading. Forex podcasts usually include insights from industry professionals, market analysis, and tips and strategies to optimise your trades. Also, traders usually have the chance to ask questions and find the answers to common forex challenges.
Trading podcasts by IronFX Academy deliver up-to-date financial news and analysis to keep traders informed of market-moving events and trading insights. The podcasts are updated regularly, bringing traders informative forex content to increase their trading success.
Forex trading videos
Forex education through video is becoming increasingly popular, especially through YouTube. There are thousands of educational forex videos available online, offering a range of insights into forex trading.
IronFX Academy has compiled some of the most informative forex trading videos to help traders succeed in their trading journey. Suitable for all types of traders, IronFX Academy videos cover a broad range of topics ranging from the basics of forex trading to advanced trading strategies. Other interesting topics include the impact of psychology on trading as well as useful tips on using indicators, trading strategies and which instruments to trade and how.
Online forex courses
Another way of acquiring a good forex education is through online seminars or courses. There are a variety of online courses available on the internet, ranging from beginner to advanced levels. They cover topics like trading techniques, market analysis, risk tolerance, and much more.
Some of the online forex courses provided by IronFX Academy look at the basics of forex trading as well as technical analysis.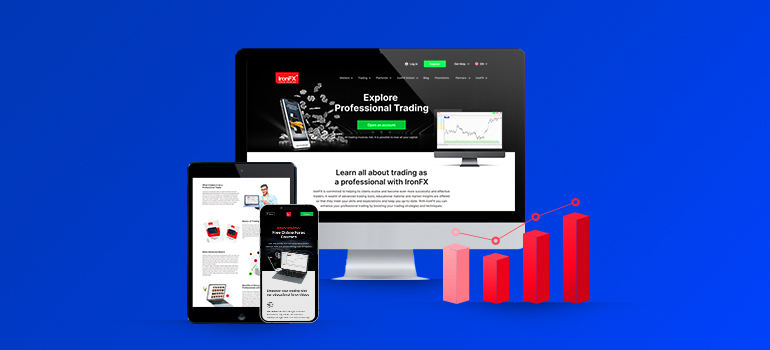 Invest in your forex education with IronFX
A lot of forex traders fail to reach their potential because they start trading before investing in a solid forex education. If you're looking to start forex trading or want to expand your trading skills, sign up with a leading broker like IronFX and register with IronFX Academy to access an extensive range of forex education resources. Just remember that investing in the best forex education is something that will pay off in the long run and applies to traders at all levels, regardless of experience.
DISCLAIMER: This information is not considered as investment advice or an investment recommendation, but is instead a marketing communication